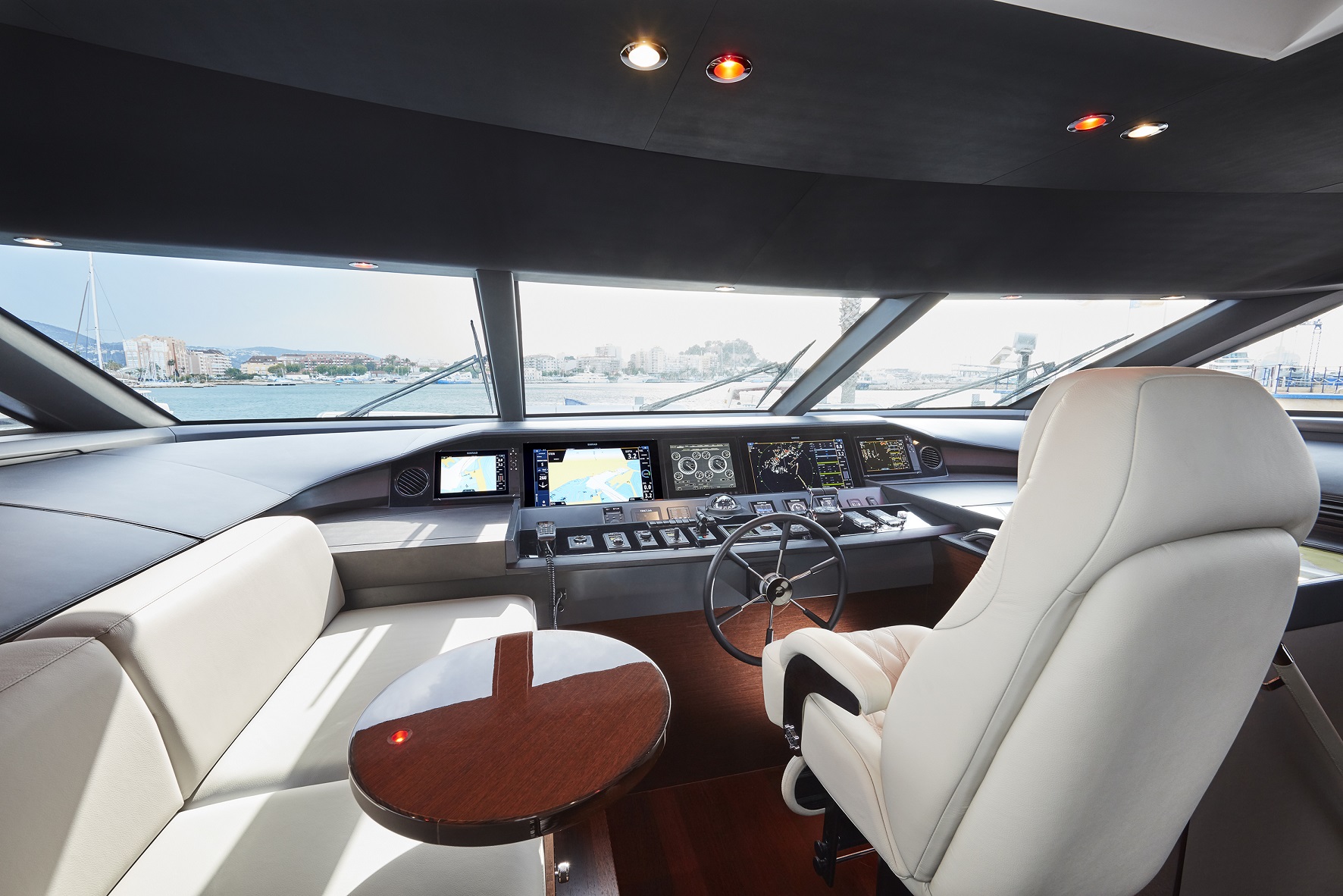 Yacht Controller
Dual Band
More advanced than the patented Yacht Controller model, by operating on two separate frequency bands, the DUAL BAND makes your mooring procedure even safer than before. Preventing wireless interference is just one of its best features.
Transmitter is waterproof and will float if dropped overboard
Multiprocessor structure to give you two levels of control
Double relays for each command output to prevent unintended activation
LEDs to confirm that electronics are operating correctly
Audible warnings should you lose connection or encounter a malfunction
V.IPS WIRELESS JOYSTICK FOR POD DRIVES
This device has been designed for IPS Pod Drives and is one of the latest advances in yachting innovation maneuvering technology. It is fully compatible with Volvo Penta IPS stern pod drives, and with automatic and manual control modes, it can integrate any bow or stern thrusters installed.
Dual band transmission
Easy to use rotational joystick
Accelaration option
Automatic/Manual option
Thrusters and engines/thrusters only option
Control of the engines and optional controls for bow thruster, stern thruster and up to 2 anchor winches
For further information, or to discuss your options contact our individual team on
+44 (0)1752 393311 or email individual@princess.co.uk