At Princess Motor Yacht Sales, we know how difficult it can be when it comes to owning a boat for the first time – from choosing your perfect yacht, to customising her and deciding where best to berth.
Picking your dream boat naturally brings a rush of excitement.  However, for newcomers to the boat buyer's market, it's important to not let your heart get too carried away. The whole boat buying process is comprehensive and multi-layered and it's important to get your head around precisely what you need.
There's a lot to consider, including type of vessel, size, deck layouts, facilities, equipment and propulsion engines. Alongside deciding on the right boat for your budget, there are the practicalities of mooring locations, cruising destinations, ownership, maintenance and servicing to think about. For first-time boat owners we recommend that you start with a boat that can easily negotiate the tight spaces of marinas. It should be equipped with user friendly controls that bring precise handling and overall excellent visibility.
Determining boat size and type
Size-wise, your boat should be the right proportions to meet your current needs plus extra to accommodate both the expected and unexpected.  If you have a growing family, assess how this may impact your choice of boat. It's an issue of striking the right balance so when it comes to owning a boat, you can maximise her potential and get the best use.
To arrive at the perfect size, think about how many people will join you on board plus the length of cruises and number of trips you will likely take. Narrowing down your choices to a couple of likely contenders can be made easier by simply looking around various vessels at boat shows. Especially on the Princess Yachts stand, you can usually see models of every size, lined up one against the next, for easy comparison. Walking around each one, you can physically put yourself in the space and see if it feels too restrictive, too excessive or exactly right. In doing so, you will also get a great idea of layout options that will work best for you and your sea-faring friends or family.
Also bear in mind the types of activities you expect to do at sea. For adrenaline-seeking watersports enthusiasts a mighty high-performance sports yacht might be the best match, such as the Princess S Class. Or if your needs are broad, you could start with looking at versatile Flybridge motor yachts, which provide ample indoor and outdoor space.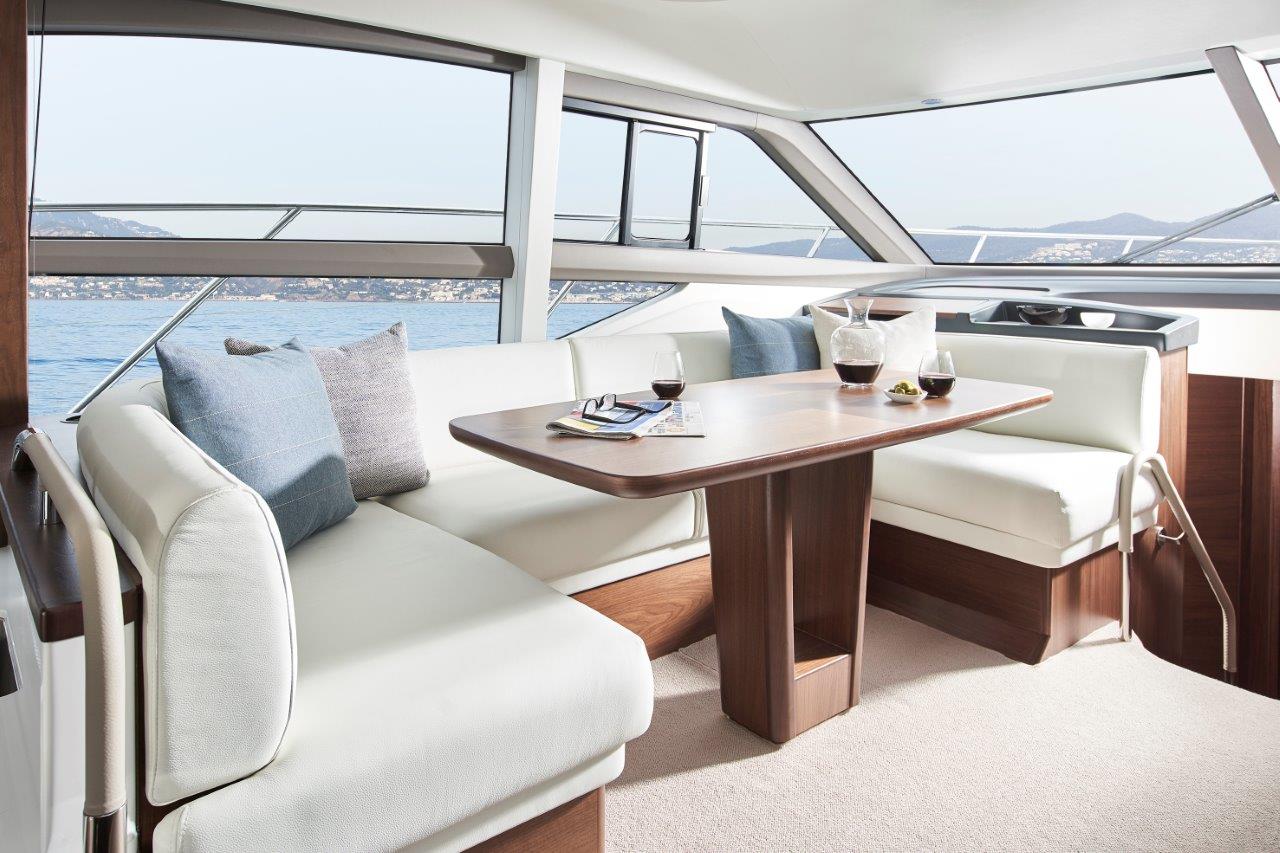 Boat buying, owning a boat and aftercare
If your chosen yacht does not quite match your vision, you may decide to plan upgrades, or refits. Our Retrofit team in Plymouth can do just about anything to ensure your yacht's potential is maximised, including fresh water supply, boat monitoring, CCTV and stabilising systems. For a large yacht (classed as being 24m or over) you may have crew to consider as well, plus there is always the option to offer your yacht for charter if you're located in a prime location to do so.
It's important to ensure you have a strong aftercare structure around you, so if there are any issues they can be easily and quickly resolved. Our Princess owners have access to a 24/7 technical helpline, as well as a dedicated yacht concierge who can provide the owner with assistance.
Taking care of boat ownership for you
All things considered, you will be investing a sizeable amount in a new boat, whether you're owning a boat for the first time or a seasoned yachter and it involves many important decisions to get right. Thankfully, our experts at Princess Motor Yacht Sales can provide you with invaluable guidance and advice every step of the way.
Set up in 1964, we have several decades of qualified experience behind us as the world's largest Princess approved distributor.  Employing over 140 dedicated staff across the UK and Europe, we are on hand to take care of every aspect of yacht buying, ownership and aftercare.
Every year, we supply a stunning range of new Princess yachts to the market, with previews of new models at our annual boat shows. With exclusive links to Princess Yachts, we are able to provide new owners with personalisation options, finance, insurance and delivery. Or, pick from a comprehensive line-up of high-quality used yachts for sale from UK and Europe, from our professional Princess Approved and Brokerage teams. Connected by an extensive network from all around Europe and the world, and links to Princess Approved brokers, your choice of pre-owned Princess yachts for sale is vast. Each undergoing multi-point checks and valeting, you can be assured your boat is ready to take to the water without a hitch.
We understand however that our customers need flexible buying options. That's why we have introduced YACHTQUARTERS – a hassle-free shared yacht ownership scheme that covers acquisition and operational costs – for a remarkably low initial outlay.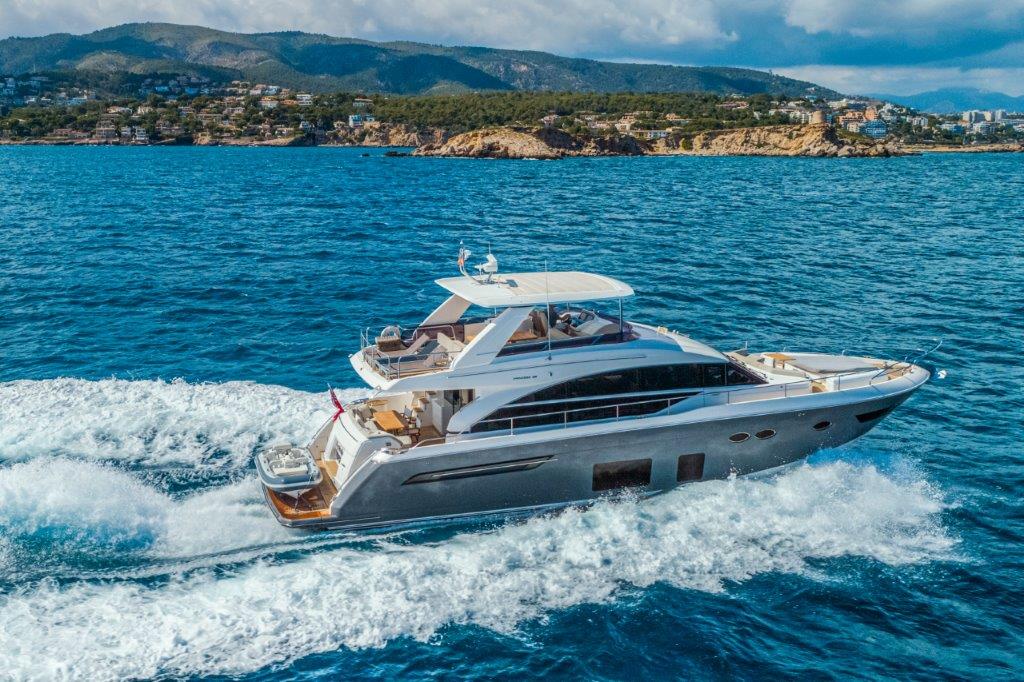 Owning a yacht has never been easier thanks to our complete yacht management service. Servicing and maintenance plans are carried out by multi-skilled responsive technicians at service centres in key marketplaces throughout the UK and Europe. The 24-hour support they provide is second to none.
In all, our comprehensive host of services allow you the freedom to spend more time enjoying your yacht.
Cruise exciting European destinations

Located at key hotspots in London, Southampton and Plymouth, as well as Germany, southern Spain and the Balearics, Istanbul and Bodrum, our Princess offices are well placed to bring you local knowledge of fascinating places to add to your cruise itinerary.
Discover the UK
Feel enriched by the wealth of maritime history of nautical towns and cities around the Solent including Portsmouth and Southampton, or set sail for the South West and enjoy Plymouth, Dartmouth and Salcombe. Discover the unique Isle of Wight and experience the thrill of internationally renowned regattas and the charm of quaint traditional seaside resorts. The Southern coastline of England has gorgeous natural scenery at every point from Devon and Dorset's protected Jurassic coast to the magical fishing villages and rocky coves of Cornwall.
Discover Germany
An alternative flavour of cruising awaits at Schleswig-Holstein peninsula, in Northern Germany. Sandwiched by the bracing Baltic and North Sea, this cruising spot offers a refreshing natural escape.
Discover Southern Spain and the Balearics
A perennial favourite of course is the Mediterranean. Mallorca offers the perfect blend of everything under the sun: picturesque coastal villages, lively culture and party vibes and luxury refined cuisine and hospitality. Taking in the vibrant marinas in Cala D'or, Port Adriano, and in Spain; Puerto Banus and Marbella, you have an alluring destination that you can drop in to all year round.