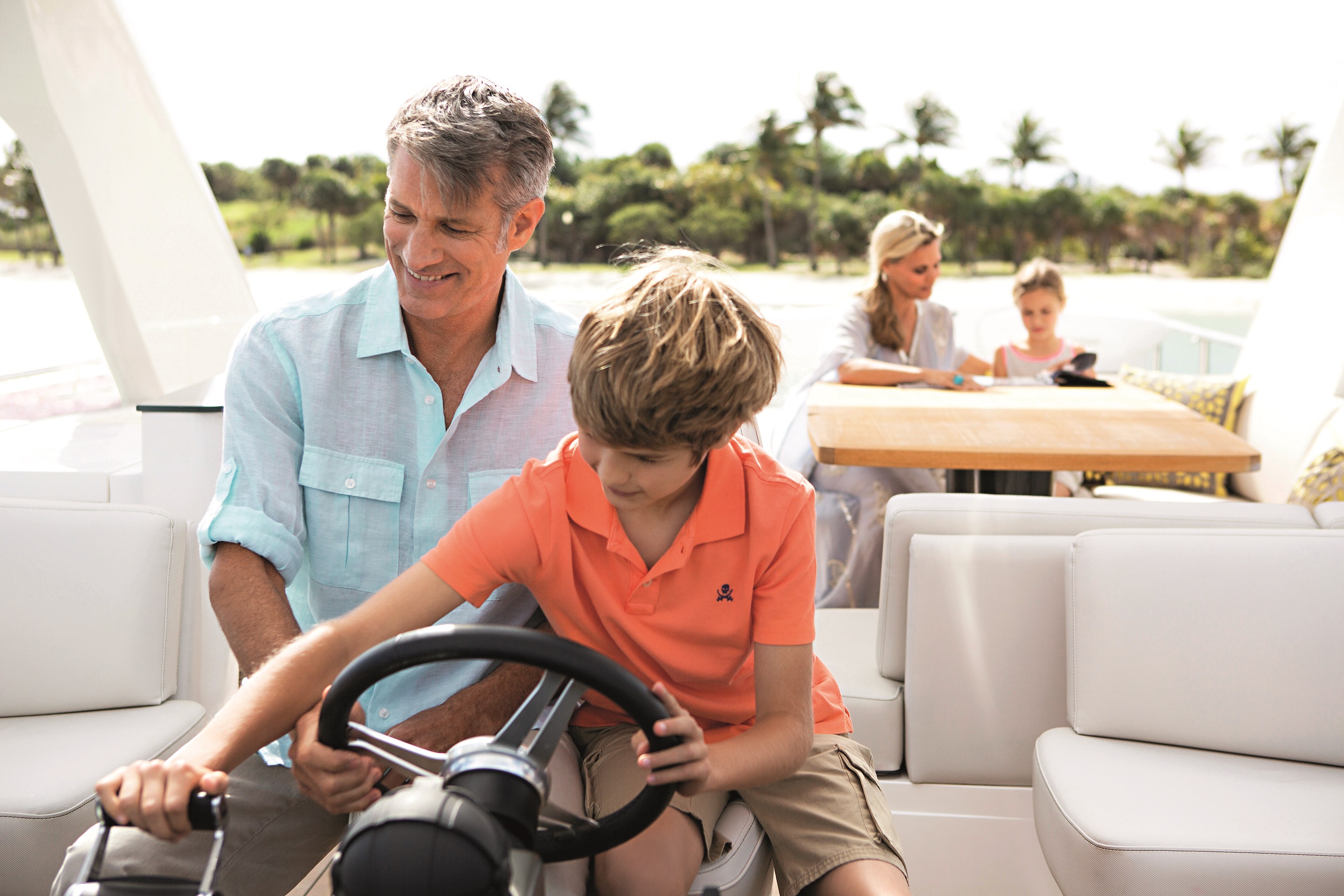 A UNIQUE YACHT SHARE PROGRAM
YachtQuarters offers a unique model of yacht ownership that relates directly to your use of your yacht.
Unlike many fractional yacht ownership programmes, you are not just paying for time on board. We help maximise your time so that your time on board is all yours, with a complete yacht management and maintenance operation managed by Princess Motor Yacht Sales. Even your personal décor, as well as your bed linen and towels can be arranged for you as well as a dedicated crew and concierge service.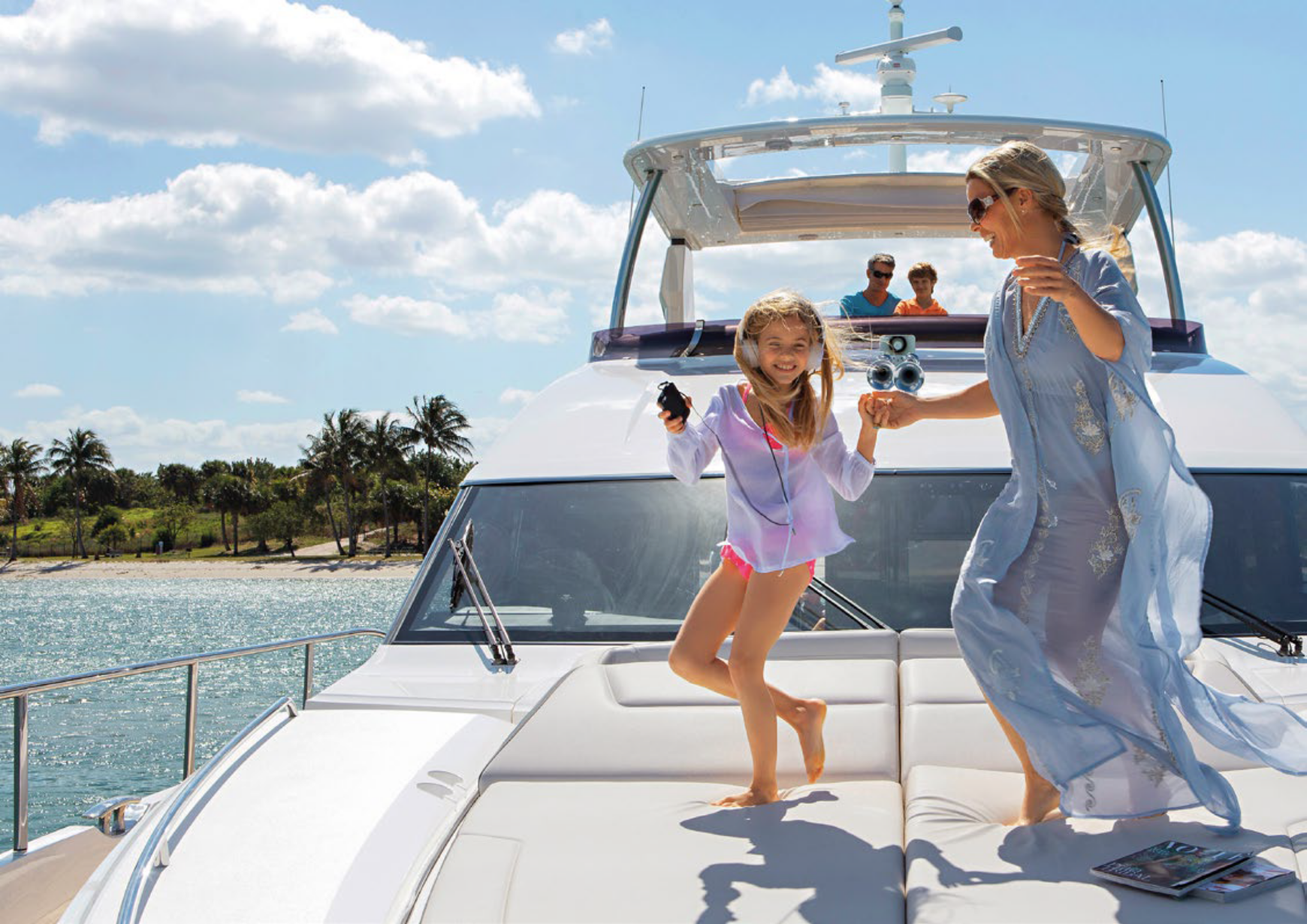 IN SAFE HANDS
As you island hop, lazily taking advantage of all that life onboard your state-of-the-art yacht has to offer, you can relax in the knowledge that you're in the safe hands of a highly trained, certified and professional management service.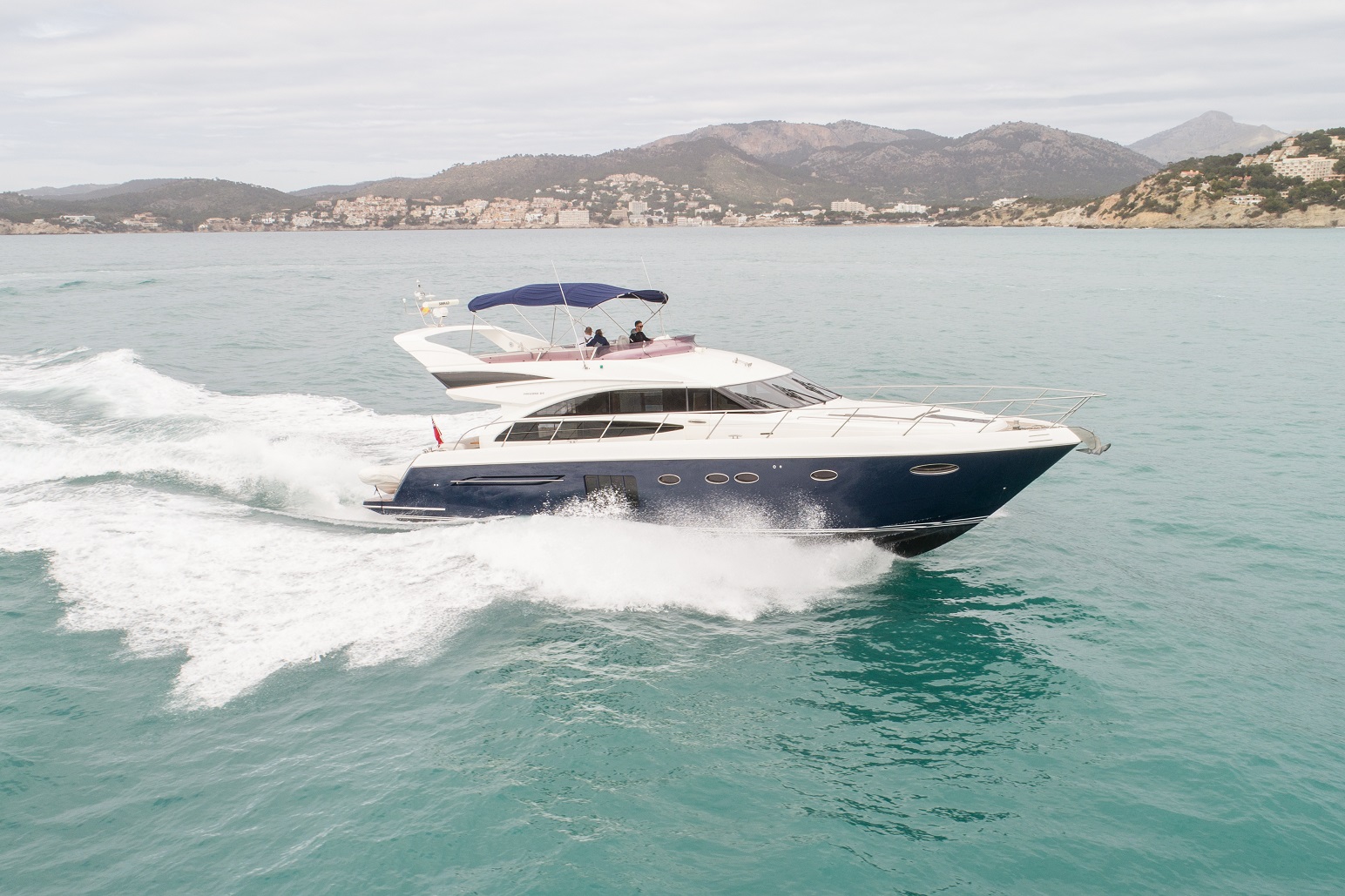 Seven couples are now proud owners of the inaugural YachtQuarters Princess 64, berthed in Port Adriano Mallorca.
"Having considerable work commitments, I could not see myself being able to use a boat for more than a few weeks per year, so YachtQuarters provided the perfect solution. The annual cost of running the boat is shared with others and when I turn up for my weeks on board, the boat is ready and waiting for me – I don't waste precious time seeing to repairs and maintenance. The experience during this first year of ownership has been wonderful and Princess have provided an excellent service." – YachtQuarters owner.
GET IN TOUCH
The next Princess yacht available for fractional shared ownership will be announced shortly.
If you would you like to discuss your options further,
or have any questions, please do get in touch.
Contact Joshua Cleaver, YachtQuarters sales manager, on +44 (0)1489 557755 or email info@yachtquarters.com
Port Adriano: +34 971 234 140
Puerto Portals: +34 971 676 439