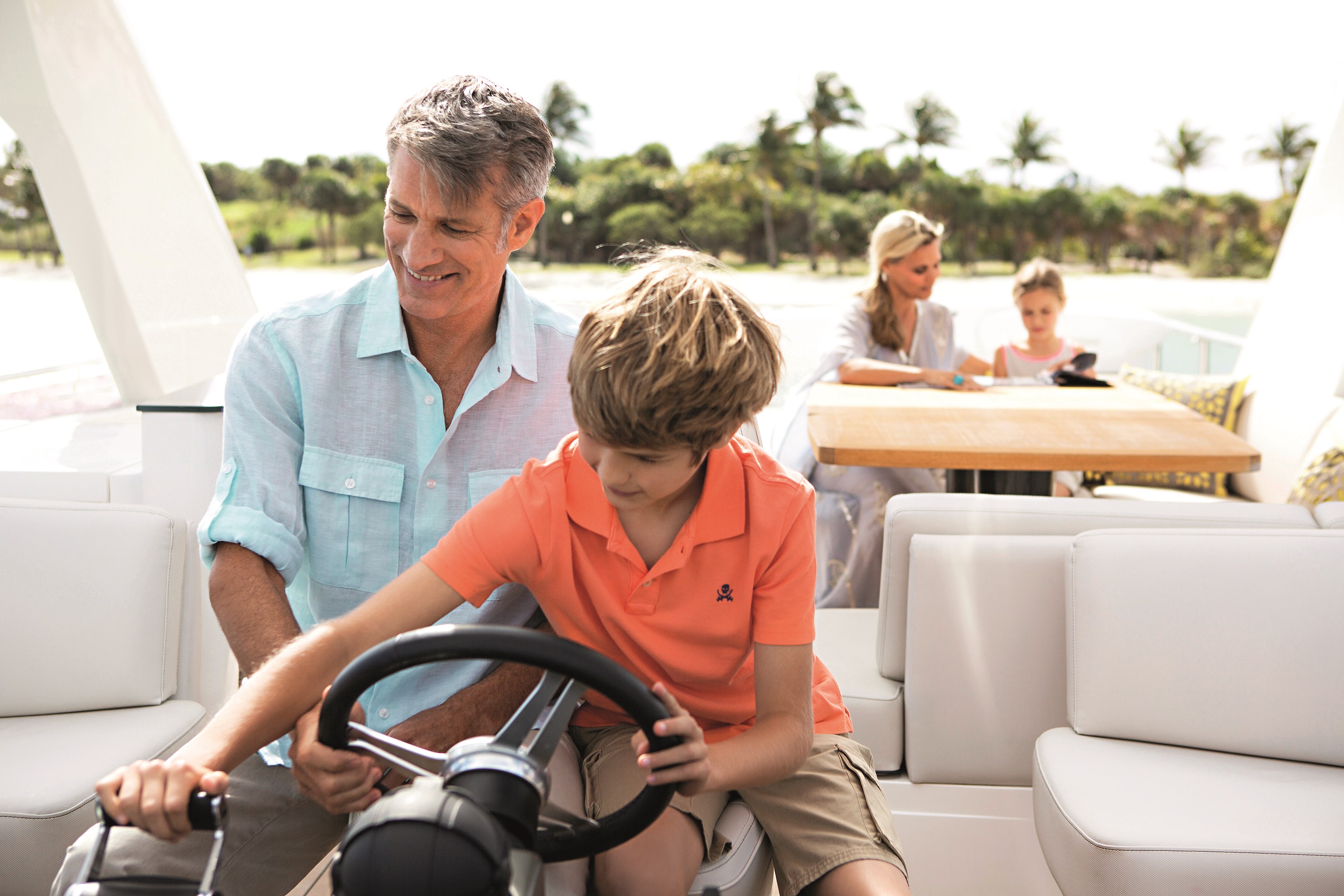 Whether you're new to yachts or a seasoned master, our dedicated team of experts are always on hand so that you and your family can relax and enjoy all the exhilarating freedom that a boating lifestyle has to offer.
HOW YOU CAN BENEFIT FROM A YACHT CONCIERGE
Enjoy a dedicated yacht concierge with Princess Motor Yacht Sales. If you've recently bought a new Princess yacht with us, contact us for further details on how you can benefit. Your concierge's role is to ensure that you and your yacht are taken care of throughout its lifetime. They will be your main point of contact for any technical work needed including servicing, maintenance, repairs, or simply to advise on any additional equipment or retrofit work you may require to enhance your onboard experience.
For yacht preparations, maintenance and servicing, retrofit enquiries or anything else related to your Princess yacht, contact your yacht concierge today, or speak to your local Princess Motor Yacht Sales office for further assistance.
At Princess Motor Yacht Sales, we're proud to offer our Princess owners an exclusive Out of Hours Technical Helpline. Enquire with us for further details.
"We moved our 2011 V52 across the Channel to Princess Southampton based at Saxon Wharf with a view to doing the winter service and a few upgrades.
From the initial contact to the return of our boat the communication and service from Tamara (Tami) Geen was outstanding. She even arranged for a document to be notarised for us!
Requests for quotes were sent very quickly and the work was done on time and at the agreed price despite the challenges of Covid. Where unexpected defects were encountered I was sent images and a clear written explanation of recommended works which enabled me to make a quick decision.
Leon, Patrick and the engineering team did a great job and the boat came back fully serviceable and ready for the 2021 season."
Bill & Annie Dolan, Princess Yacht owners