Meet the Team – Princess Yachts in Mallorca
Mallorca is an idyllic yachting paradise offering the perfect mix of secluded bays for peace and tranquillity along with exciting land-based adventures.  Princess Motor Yacht Sales has a strong presence in Port Adriano, with further offices and facilities in Cala D'Or and Puerto Portals, while Son Bugadelles is home to the Princess service centre, that opened in 2020 with a dedicated team of engineers and technicians.  And there is also a dealer partner in Puerto Pollensa.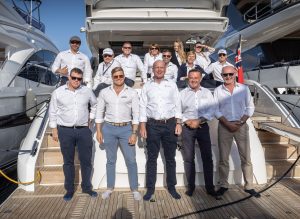 Port Adriano is an exclusive marina designed by Philippe Starck.  One of the most modern marinas in the Mediterranean and an exceptional base for superyachts, it boasts an array of premium facilities in a highly functional environment with 487 berths for yachts up to 80 metres.
As well as providing expert advice with new boat sales and offering a great selection of brokerage yachts, members of the Princess office in Port Adriano also takes care of the YachtQuarters shared ownership programme.  Throughout the main yachting season, the team also host a number of fabulous Princess owner events, cruises and rendezvous as well as participating in the Palma International Boat Show.  My Princess spoke to one of the key linchpins based in Mallorca to find out more about her role and the stunning island…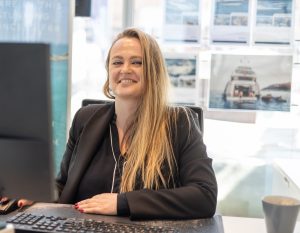 Name – Linda Zibala
Job title – Sales & Marketing Assistant
Office – Princess Motor Yacht Sales, Port Adriano, Mallorca
What do you do at the Port Adriano office and how long have you worked there?
'I take care of everything office based including administration, helping the sales team, organising boat shows and customer events and creating content for social media.  I also assist YachtQuarters customers in arranging berths, planning cruising itineraries, social activities, booking beach bars/restaurants etc and much more.  I've been working here since it opened in 2013.'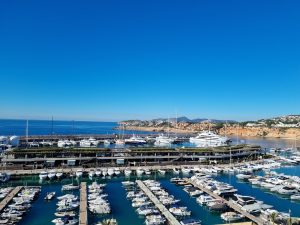 What's the most enjoyable part of your job?
'I would say it is event organisation.  The sense of pride I feel when I reflect on all the challenges that I dealt with to attain the objectives and surpass expectations and see happy customers – it's so rewarding.'
 What's your favourite yacht and why? 
'My favourite Princess Yacht is the S78 because it has so many features in one single model. It's very spacious whether you're on the flybridge, in the saloon or cockpit.  I like the smart social spaces it offers – simply perfect for cruising in Mallorca!'
What's your favourite moment at Princess Mallorca?
'Over the past 10 years we have organised several day cruises plus journeys to Barcelona to watch the Spanish Grand Prix, and on many occasions the Princess flotilla encountered dolphins playing and jumping in their natural habitat very close to the boats – such a beautiful sight.'
What areas of Mallorca do you enjoy most?
'My favourite places in Mallorca are Cala Figuera and Sant Elm – a charming fishing village which has preserved its authenticity.  A perfect place to walk and relax and moreover, it is away from crowds of tourists which is rare on Mallorca.  Sant Elm is a perfect spot for sunset lovers like myself.  Throughout the area, the sun sets behind the imposing silhouette of the island of Sa Dragonera nature reserve which is truly magical.'
What do you enjoy doing in your spare time?
'I love hiking on the West Coat of Mallorca as it has some pretty villages like Cala Deià with walking trails along the coastline.  You can't ask for more – exercising in a spectacular environment.  Additionally, I love boating throughout the hot summer months.  My boyfriend and I have a small Sealine which we take out for a spin just off the southwest coast.  We tend to go to Cala Fornells and stay on a mooring buoy for a few hours to enjoy swimming and a picnic onboard.  Two years ago, I took some golf lessons and I fell in love with it so during the low season I play golf quite frequently and occasionally participate in local golf tournaments.
For further information about the Port Adriano office and Princess Yachts in Mallorca visit: www.princess.co.uk/location/mallorca-port-adriano/